In The Area

Freedom Excursions offers a variety of transportation services throughout Pennsylvania and its surrounding areas. To give you a taste of what these areas have to offer, we have compiled several resources that offer relaxing evenings and exciting family events. We hope that after browsing some of these local happenings, you will finally take that weekend getaway you deserve and think of Freedom Excursions for your transportation needs!




Altoona Curve Baseball
"This is Curve PA!" Named after Altoona's Horseshoe Curve, the Altoona Curve has brought "America's pastime" to the people of Blair county for over a decade. Filled with excitement, families from all over the region crowd into People's Natural Gas Park each summer to see their beloved Curve.

Altoona Railroader's Museum
Built on Altoona's rich industrial heritage, the Altoona Railroader's Museum offers a glimpse into the past. In addition to the museum, itself, the Railroader's Museum also offers summer concert series' as well, featuring stars such as Eddie Money and Night Ranger.

DelGrosso's Amusement Park
Owned by the famous DelGrosso family, DelGrosso's Amusement Park rolls an amusement park, water park, a gigantic miniature golf course, and their mouth-watering spaghetti sauce all into one.

Lakemont Park
Home of the world's oldest operating wooden roller coaster, Lakemont Park offers fun-filled family entertainment.

Blair County Convention Center
Over 24,000 square feet of exhibit hall, 11 meeting rooms, theater capacity for 1800 guests.

Horseshoe Curve
Nestled in the Allegheny Mountains, just outside of Altoona, Pennsylvania, lies the world-famous Horseshoe Curve.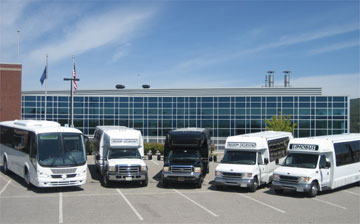 Bryce Jordan Center
The Bryce Jordan Center, in State College, PA, offers a variety of events, ranging from concerts, sports, and other recreational activities.

Jaffa Mosque
Whether you're interested in concerts, the circus, wrestling, or professional trade shows, Altoona's Jaffa Mosque has a variety of events to offer.

Penn State's Eisenhower Auditorium
Penn State's Eisenhower Auditorium presents numerous, culturally-rich events for those seeking a night of relaxing entertainment.

Historic Mishler Theater
Historical Mishler Theater showcases local as well as national Talent!

Rivers Casino - Pittsburgh
Dining, Entertainment, Casinos! Rivers - Pittsburgh treats its patrons to a night of fun-filled excitement!